Wholesale inquiry

Thank you for your interest in our products.

MINIMMUM ORDER W

e recommend an order of €280.00 Euro or $380.00 USD.

HOW TO ORDER Place an order by e-mail to the

following address. Specify your interest and we will send you our wholesale price list.

sales@epalladioartworkshop.com
Call us at: 0030-28230-51310 by Fax: 0030-28230-51071
Calling from USA: 011-30-28230-51310 or Fax at: 011-30-28230-51071
CUSTOM ORDERS We have twenty years of experience in modeling custom designs for small and large company logos as promotional gifts.
SHIPPING QUOTES We like to keep our shelves full enabling us to ship the minimmum orders the following 2-3 days after payment is complete. Production time for orders over the minimmum is 1-3 weeks. Customers are informed of the transportation costs once an order has been placed. We ship all our products with air-mail postal service unless the customer prefers another transportation service, which we are able and ready to assist with these services.
PAYMENT All orders are payable through PayPal unless the customer perfers another way, in this case we will be able to find the easiest and safest way for both parties.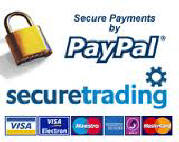 CONDITIONS All of our product prices are FOB Chania, Crete, Greece.
BANKER PROBANK S.A CHANIA BRANCH-016
Swift Address : PRNKGRAA


INSURANCE At customers request.
DISCOUNTS We are able to make additional discounts depending on the size of the order and the products you have requested.
OUR GUARANTEE Your order is guaranteed to leave from our studio complete and in perfect condition. Each piece is individually rapped in a durable packing that we personally over see so that you receive your order with no damage. You can be confident that working with us will be satisfactory and enjoyable throughout our cooperation.
Ancient Oil Lamps | Clay Ocarina flutes | Pomegranate Lamps | Cycladic Idols | Olympic Games | Aromatherapy Lamps |
Abstract clay Sculptures | Owls collection | Promotional gifts | About us | Greek
Wholesale Inquiry | Contact us | Order information | Home