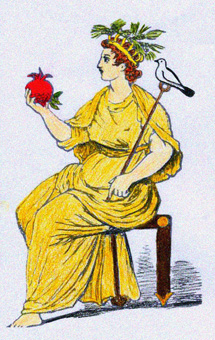 IN ANCIENT TIMES THEY BELIEVED THAT THE POMEGRANATE BROUGHT LUCK,JOY,FERTILITY AND PROSPERITY TO EVERY ONE.

The peoples of the East are most familiar with the symbolic nature of the pomegranate, For millenia, this one, curious fruit has held a position of prestige among those who know its meaning. Symbolism is an enduring principle that spares us from the divisions of language, making the symbolic pomegranate an appropriate gift for anyone.
You want to have good luck? Put pomegranates on you table! Joy in your home or office? The pomegranate will remind you to keep your spirits up!
What better message than a ceramic pomegranate to promote your business? The pomegranate is a traditional Christmas gift in Greece and special for any other holiday celebrating joy, rebirth, and good will.




Follow the links below